About Us
WARA is a young creative studio that works on multimedia, doing a wide range of many creative processes since 2015. And currently proud at what we do in Graphic Design, Audio Visual, Motion Graphic, and especially Animation.
In order to create high-quality visual masterpieces, we strive to push ourselves to the limit. It is important to consider many factors when producing work that can be easily accepted by the audience. Being knowledgeable and continuing to follow visual trends is our way of being an important part of our clients' growth. Yes! The company is committed to taking part in the advancement of the creative industry in Indonesia. Due to the fact that the current competition is dominated by people who have expertise!
Our Team leaders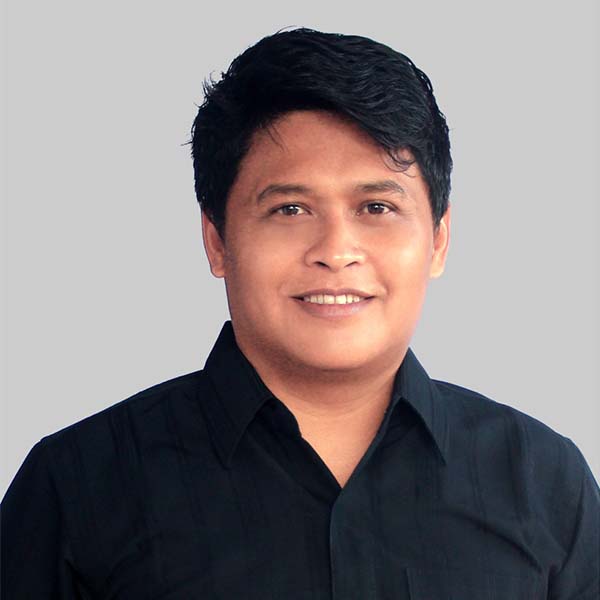 Andi Samuara
Chief Executive Officer
Communication and Advertising, Universitas Muhammadiyah
It is only through constant exposure that our work will be known throughout the world. As a result, two things must be done: keep learning and keep working!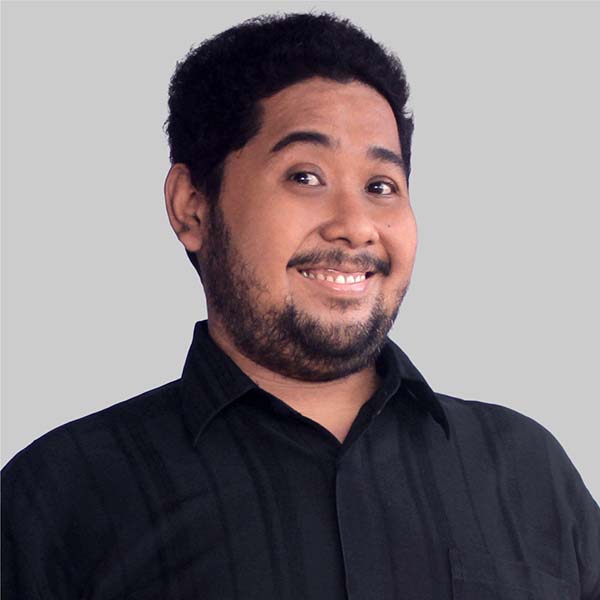 Fabian Aurora
Animation Division Chief
Visual Communication, Institut Seni Indonesia
We are passionate about creating good visual works in response to client orders. As a result, we were able to gain an understanding of how to create a visual work that would appeal to the target market.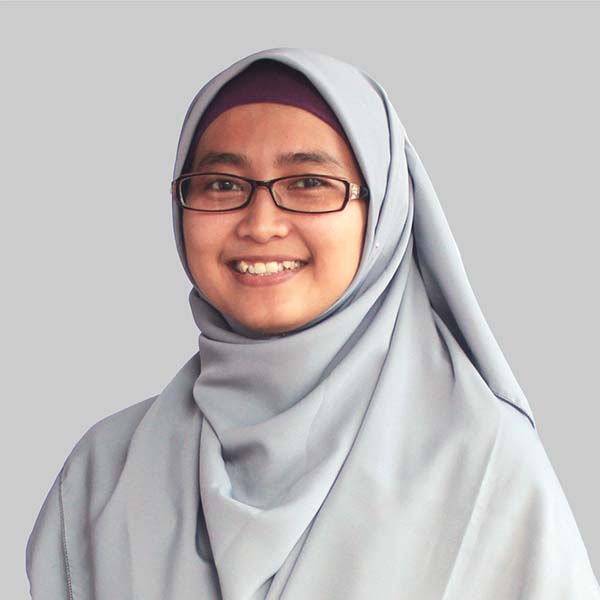 Nur Rohmah
Illustration Division Chief
Visual Communication, Institut Seni Indonesia
The world is full of talented individuals who are capable of producing visual masterpieces. Nevertheless, the best artists are those who use knowledge in every piece of work they create.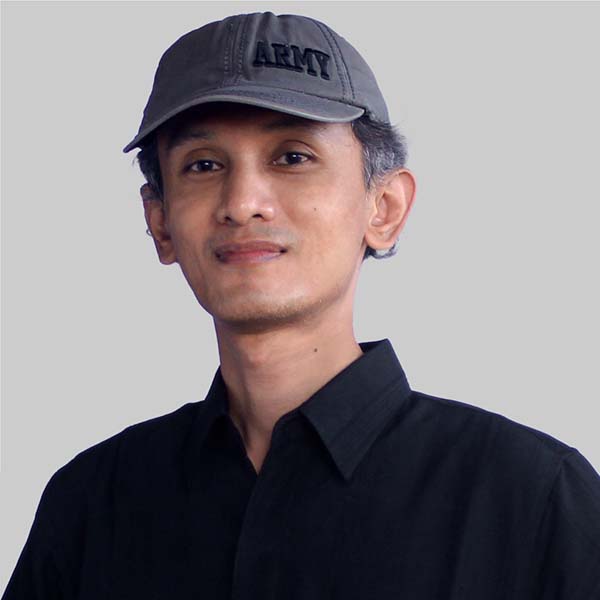 Beny A
Sound Engineering Leader
AKAKOM, Yogyakarta
When you create a masterpiece, it is not about the money. The question is how can we ensure that our visual works are well received by the audience as well as by ourselves.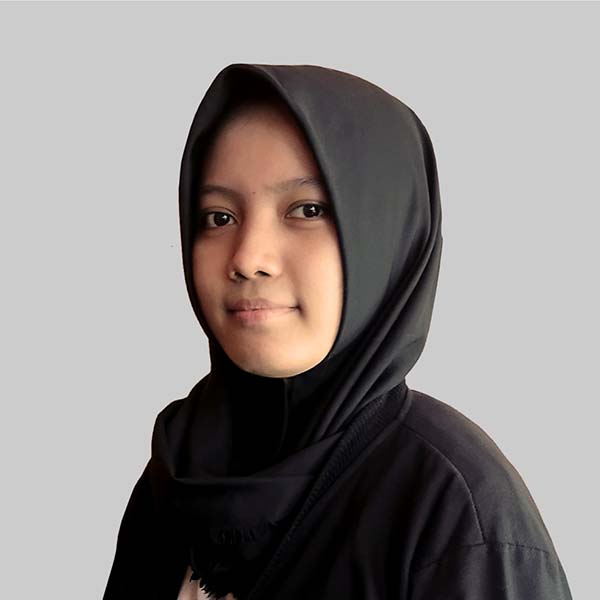 Annisya Umul Fathona
2D Asset Section Leader
Animation, Institut Seni Indonesia
Take a fresh look at the work that we have produced from a variety of perspectives, and to discuss it again whenever possible. Ultimately, a work must provide mutual satisfaction.
Resume
It is an honor for us, because we have been given the opportunity to work with various people in various projects. We view our clients as partners, and collaboration with them has resulted in the best work.
2015
PPKD Indonesia (more than 10 audio visual projects of hospital company profiles)
True Photography (more than 10 special effects projects "JAKARTA FASHION WEEK BACKGROUND")
Galuh Larasati (animation teaser "NAWUNG")
Jean Management (biography video)
2016
Kemenkumham Jawa Timur (animation video "EDUKASI HAM")
Dinas Pariwisata Kab.Wonosobo (feature video about local product and tourism "CARICA IN SYRUP")
Sribulancer.com (more than 50 regular clients in "PORTAL JOB ONLINE")
Hizart Studio (short animation "RODA PANTURA")
LKSA Nanggulan Kab.Kulonprogo (multiple designs and 8 feature videos)
2017
Kompen (various animation bumpers)
PT. Integral Gama Teknologi (3 motion graphic videos "PROFILES & PRODUCTS")
Ecodoe (motion graphic video "TOKO ONLINE")
PT. Bima Mitra Dimensi (5 motion graphic videos "PROFILES & PRODUCTS")
Bappenas by: ICRAF (3 motion graphic videos "LUMENS")
Bappenas by: RAN-GRK ( motion graphic videos "PEP ONLINE")
UII Yogyakarta (more than 50 of various designs)
2018
UGM Yogyakarta (motion graphic videos "GAMASIS")
WRI Indonesia (3 motion graphic "LCDI")
Getcraft.com (videos, design, and animation for multiple affiliation)
AAU Yogyakarta (6 background videos dan logos "JAP and AAU")
The X team Jakarta (motion graphic advertising video "PERMATA BANK")
HSX Singapore (motion graphic video "TAHUN BARU CINA")
Unicobag Malaysia (advertising animated video "APLIKASI UNICOBAG")
Telkom Indonesia (motion graphic video about working environment "PT. JALIN")
2019
Box Clinic America (motion graphic video "BOXCLINIC")
Meitim Animation Japan (keyframe and inbetween of various serial cartoon animation and moving toon: Doraemon, Zombiekun, Psycho-Pass, etc)
Hariff Daya Tunggal Engineering (motion graphic video "Harrif Technology")
Meiji Co., Ltd. (animated advertising video "HELLO PANDA")
BPN Kab.Temanggung (Procurement of 12 computers)
Klinik Safute (3 motion graphic videos and various designs "SAFUBOT; SAFUTE")
RSUD PALEMBANG BARI (motion graphic video "SAFETY BRIEFING")
GIZ (motion graphic video "AKSARA")
WRI Indonesia (motion graphic video "LCDI-2019")
2020
WRI Indonesia (motion graphic video and social media content "LCDI-2020")
Handicap International Federation (motion graphic video "SENAM DIABETES" and "CORONA")
Meiji Co., Ltd. (animated advertising video "HELLO PANDA CHEESE")
PT. Komix Herbal Indonesia (animated advertising video "KOMIX HERBAL")
Tapfeedback Indonesia (animated advertising video "TAPFEEDBACK")
UII Yogyakarta (animation "HANDCY" dan "MINIFACE MASK")
Meitim Animation Japan (animation and moovingtoon for various Children Story Book)
Klinik Safute (animated serial "SAFUBOT")
Mavindo Event Organizer (website "mavindo.com")
Klinik Merdeka Medika (logo design)
Klinik Merdeka Medika (logo design)
Handicap International Federation (4 motion graphic videos and 4 videos learning)
2021
WRI Indonesia and BAPPENAS (2 motion graphic videos and social media contents "LCDI-2021")
Waste 4 Change (2 motion graphic videos "FOOD LOSS AND FOOD WASTE IN INDONESIA")
Handicap International Federation (android app "LEMBAR BALIK ISYARAT KESEHATAN")
Deutsche Gesellschaft für Internationale Zusammenarbeit / GIZ with Ministry of Environment and Forestry of The Republic of Indonesia / KLHK (multiple documentary videos, tutorial videos, and motion graphics "GHG EMISSIONS ON NYEPI BALI, PROKLIM, SIDIK, SIGNSMART, IGRK, ADAPTASI, CLIMATE CHANGE VULNERABILITY")
MANHWA Animation Japan (animation and movingtoon for various Child Story Book from Walt Disney)
UNICEF (documentary video of "PREDIKT- RENKON / CONTINGENCY PLAN")
SOCIALIGHT Indonesia (3D animated ad video "GG SHIVER")
Klinik Safute (animated serial "SAFUBOT" second season)
Permata Galuh (3D animated ad video "BAWANG MERAH")
2022
MANHWA Kita Culture (animations and moving toon for various project)
MEITIM Animation Japan (animations for various TV and Web Series; 3D Modelling, mapping, and texturing for various game from various developers)
WRI Indonesia (motion graphics and presentations for "GREEN ECONOMY INDEX")
Dinas Kehutanan Cilacap - Cilacap District Forestry Service (project consultant for forest development design as a regional tourism facility)
SMK 1 Taman Siswa (as learning materials consultant, sources, and speakers, for new curriculum - Kurikulum Merdeka)
SUNAT SAFUBOT (animations and designs for SAFUBOT Web Series and campaigns)
PPKD Consultant (video profiles, safety briefings, motion graphics, documentary, branding, and many more for Regional Public Hospital in Palembang and Padang)
Utama Kreatif Indonesia - UKI (Illustration and design for various modules and journals)
Wegrade Citra Kreatif (animations for short movies and series "BEKAWAN" and campaigns to 'stop domestic violences')
Portfolio
Currently, Wara Creative Studio is expanding its horizons in order to reach a wider audience within the creative industry. We hope to contribute to the growth of Indonesia's creative world by increasing the taste of the audience, which is starting to decline due to poor quality visual content.
All
General Design
Book & Magazines
Packaging
3D Modelling
Digital Painting
Photography
Audio Visual
What We Do
We design.
To date, design has been used as an indicator of product quality. In addition to the packaging, the entire concept of the product must be considered. From aesthetics, ergonomics, and functionality to its significance in everyday life. Further, design also serves as a form of identity that distinguishes the product from its competitors.
We will brand you.
Branding extends well beyond logos and graphic components. Branding is how people perceive you as a whole. Starting with the logo, website, social media, the way you answer the phone, and ending with employee behavior toward customers. Branding encompasses all aspects of a product. Good branding does not happen by accident; it requires rigorous planning and strategy.
WARA Edu
Fostering a reliable generation is a way to maintain the quality of human resources. From this new generation, we can instill an understanding of the importance of process and quality in creating works. Although theory is considered boring or useless by some, Wara Studio views it as an essential aspect. Without a thorough understanding of the knowledge, how are we able to produce quality products or works? Therefore, we collaborate with several educational institutions to make small changes to motivate young people from today's generation to understand the theory before creating a work of art or product.
People may feel proud of themselves because they have been successful in creating numerous works or products. However, there are many professionals out there who scoff at that kind of work. In light of this, let us strive to improve the quality of our products and work. Invest time and resources into finding the best method to impart knowledge as soon as possible so that you can compete with the world to the fullest extent possible.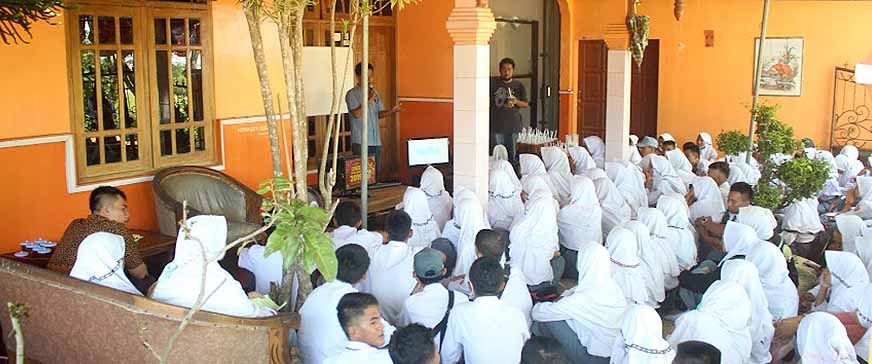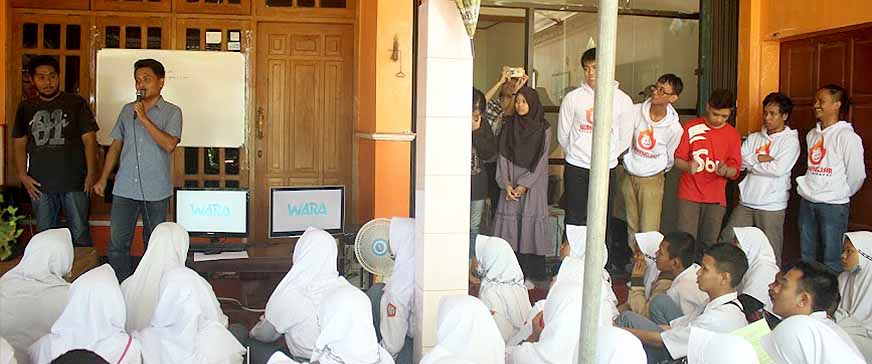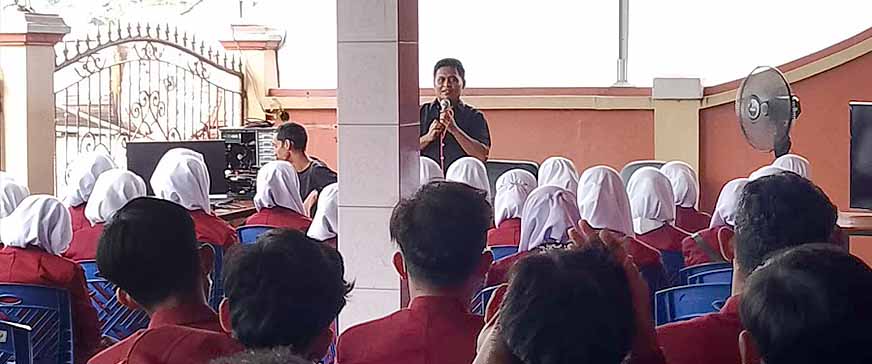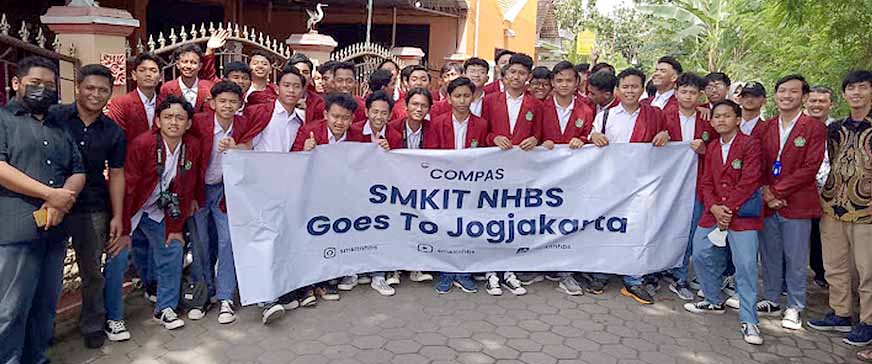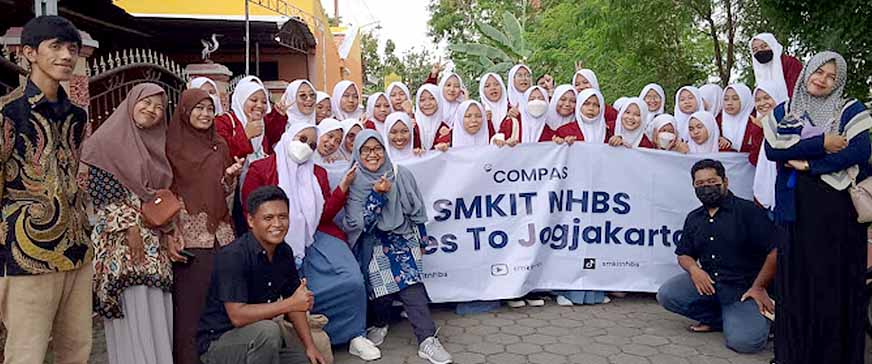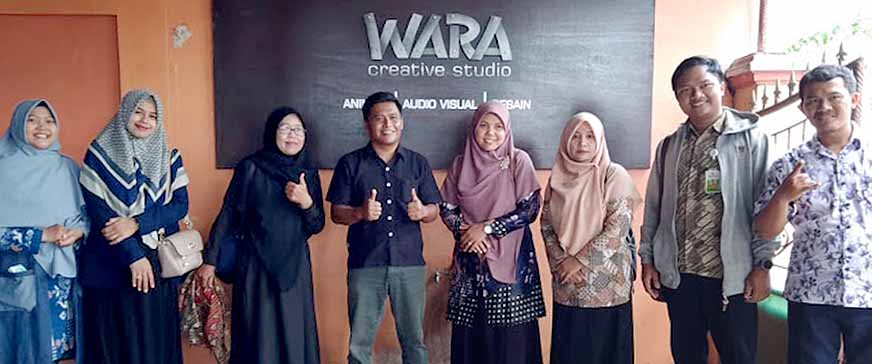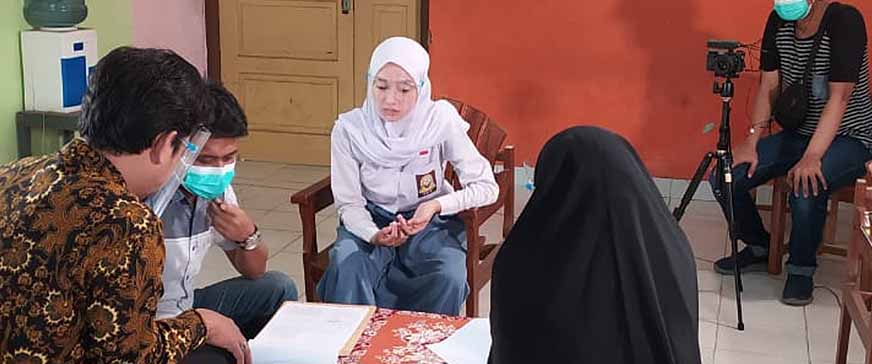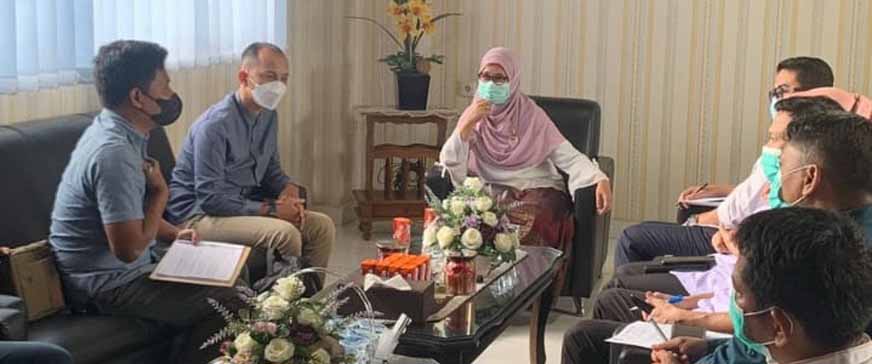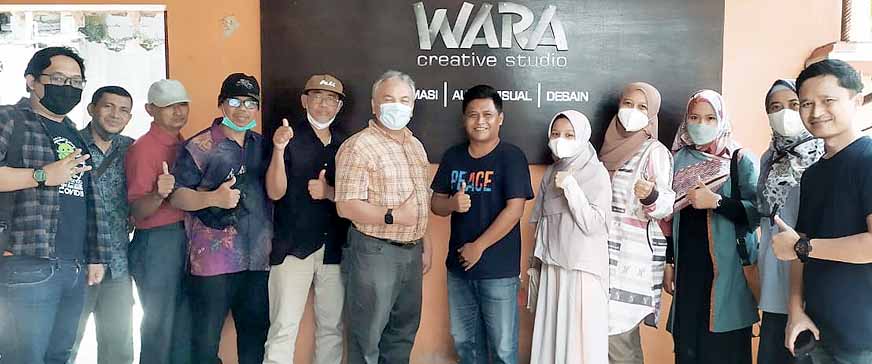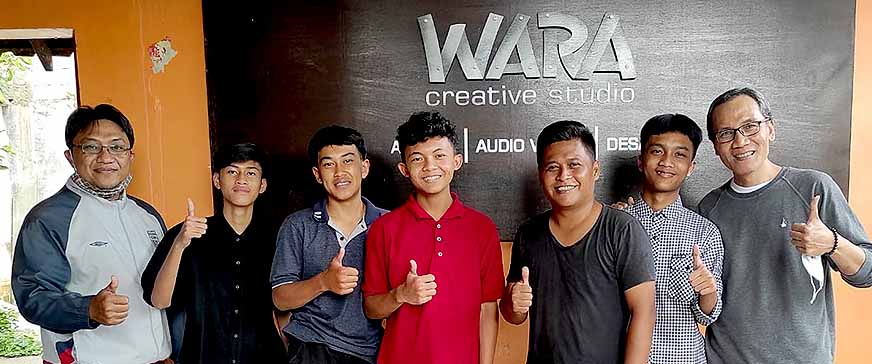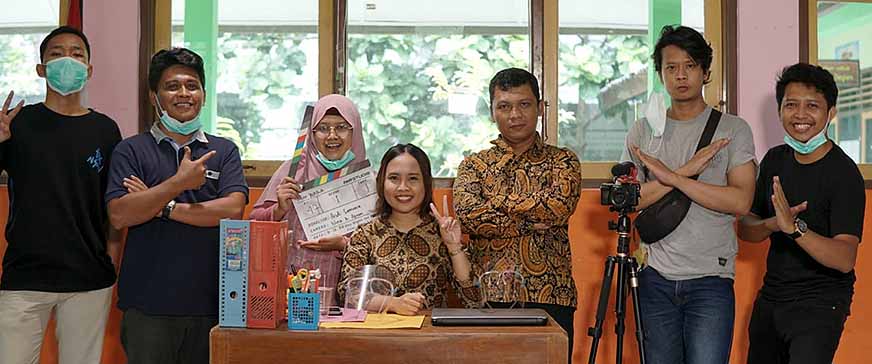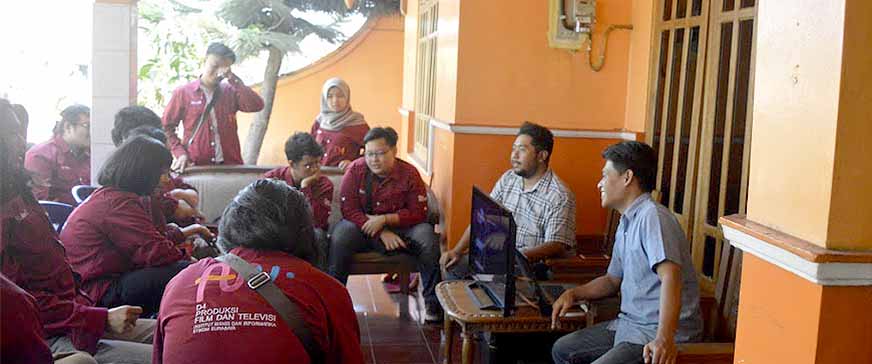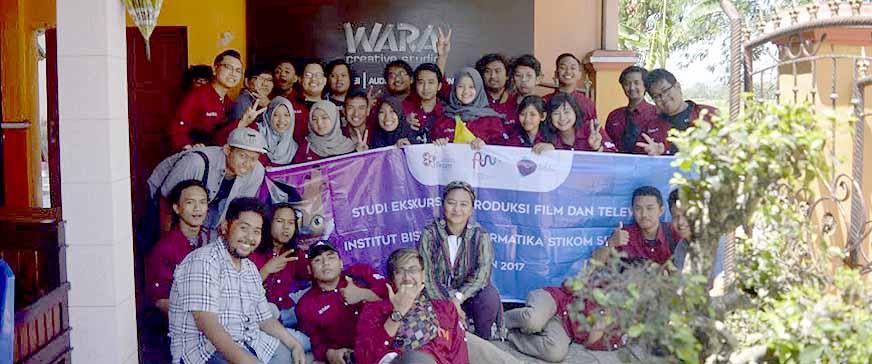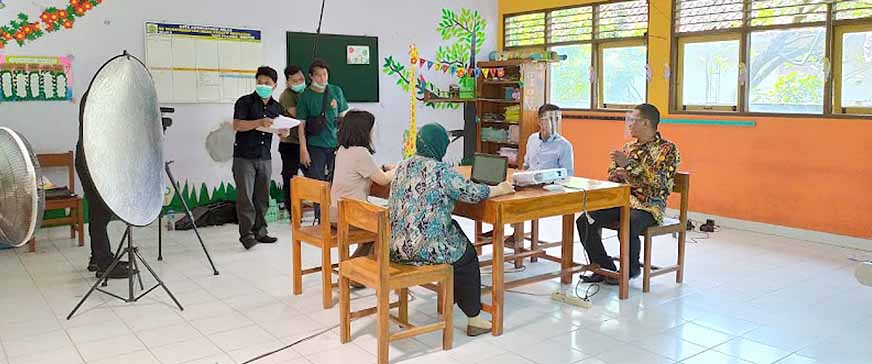 Contact
If you need help or have a question, please contact us. We are here to assist you.
Admin Office
Jl. Dr. Sutomo, Kecamatan Bantul, Bantul, Daerah Istimewa Yogyakarta 55711, Indonesia
Studio Wara
Area Sawah, Pendowoharjo, Kec. Sewon, Kabupaten Bantul, Daerah Istimewa Yogyakarta 55186, Indonesia
Call / WhatsApp: